Project Details
Nostalgic, modern and different!
A Nostalgic, Modern and Different Style in Kurtköy, the new face of Istanbul. The Still Istanbul project offers you the key to a brand-new life with its modern and original approach.

The Project comes to life on the Anatolian side in Kurtköy, the new rising star of the city, with diverse options, modern architecture and elaborate details to meet your expectations. A different, completely human-oriented style by Yesilyurt Insaat with the aim of offering above-the-standard residence projects to the society inspired by the principles of respect to nature and human, with a solid focus on quality and qualification.
Don't be late getting home...
We simply imagined a World of Fairy Tales.
A world where children can freely enjoy the best time of their lives and adults can become a child again...
The amazing pleasure of picking up and eating fresh fruit from trees, like olden days;
And watch the best movies at open-air cinema in summer evenings;
A funland where you can ride on a swing with your children,
And dive into adventures on the climbing wall;
Happy and peaceful homes with the sun shining into all rooms, accompanied with neighbors and friendships.
The pleasure of coffee, sometimes having a chat while playing backgammon together,
sometimes watching a challenging sports game, flowers, green fields.
Playfields and recreational areas for you to keep fit and shake off all the effects of a tiring day,
We have simply built a World of Fairy Tales because life is beautiful,
and you have long deserved this beauty.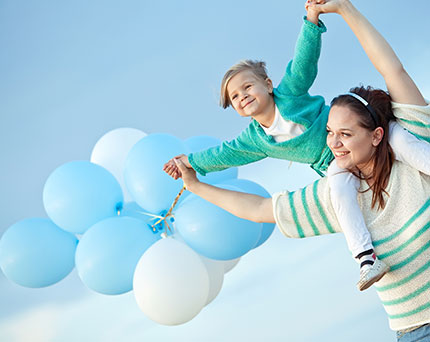 We are at the heart of modern Istanbul!
A brand-new life center opens its gate in Kurtkoy, the rising star of Istanbul. Stillistanbul residences, the winner of the Golden Project Residence Awards Turkey, aims at a privileged world with its modern architecture and social facilities. The project consists of 1+1, 2+1 and 3+1 flats, all sun-drenched, and environment- and nature-friendly, high quality products have been used by observing the highest level production standards for the project. Stillistanbul differentiates from others in its design taking every detail into account for adults and children, introducing a novel vision to the concept of residence.

Spacious areas for use, environment-friendly production, and an understanding of security and superior comfort constitute the basic characteristics of the project. With the Orchads, Open-Air Cinema, Climbing Wall, Trampoline, Park for Adults and Children, Walking Tracks, Swimming Pool and Cafeteria in its garden ornamented with green trees, simply an atmosphere of Holiday Camp has been created at Stillistanbul. Social Facilities have been designed to enable you to spend quality leisure time with a Fitness Center, Sauna, Meeting Room, Library, Cafe and an Arcade for Adults.

Stillistanbul flats have been designed with every corner of interior spaces surveyed in detail and in a way that living spaces are located in front yard and recreational areas are located in the backyard. Thanks to the soundproofing technology we use, you will not be affected by the noise of exterior factors and you will be able to decorate your home with either modern or classical design accompanied with abundant sunshine and an amazing garden view.

Any activities that might be needed at a life center have been designed with utmost care in shared areas. Still Cafe provides a wonderful meeting point for you to shake off the effects of a tiring day by having a nice chat with your neighbors there. The project has been designed to ensure that you can have a pleasant time all day with a versatile game room, a Cafe Terrace right beside the orchard, a library, a movie theater room and an Internet room.

A Semi-Olympic Swimming Pool facility accommodating spacious recreational spaces in a green environment opens the gate to a pleasant and healthy life as part of "holiday at home" culture. And you also have quite many pass-time alternatives at terraces... Whether for sunbathing or for barbecue; these terraces offer the same level of comfort as the poolside and they will become one of your ideal spots across the site.

Still Club Fitness meets your healthy lifestyle needs with maximum efficiency with its modern equipment; spacious, sun-drenched design and healthcare-oriented atmosphere.

We have not forgotten about the children and those who always have an inner child. We have simply built a garden of dream with endless facilities ranging from orchards to trampoline, from parks for adults and children to outdoor playfields, climbing walls and open-air cinema.

Many other privileges are waiting for you at Stillistanbul residences including: Outdoor and indoor parking lots, mini club, library, movie theater room, versatile business center, spacious playfields, walking tracks, around-the-clock security service and many others...
social
Social Facility Cafeteria Area
Fitness Center
Semi-Olympic Swimming Pool
Sauna and Steam Rooms
Turkish Bath
Jacuzzi
Recreational Areas
Basketball Court
Recreational Garden
Barbecue Area
Children's Playground
location
The project provides you with the opportunity to live at the heart of city life thanks to its central location in
5 minutes distance to
Sabiha Gokcen Airport
10 minutes distance to
Tuzla Marina and Tuzla Beach
10 minutes distance to
Pendik Marina and Coastal Road
Walking distance to
ViaPort Shopping Mall
18 minutes distance to
Sabancı University.
Happy and peaceful homes, neighbors and friendships...
A WORLD FOR YOU TO SHARE THE BEST MOMENTS OF LIFE
Technical Details
| | | |
| --- | --- | --- |
| Project name | : | Still Istanbul |
| Construction Company | : | Yeşilyurt İnşaat |
| Architect | : | Yeşilyurt İnşaat |
| Location | : | Pendik – Kurtköy |
| Land Area | : | 10.000 m² |
| Construction area | : | 20.000 m² |
| Social facility area | : | Closed 400 m² |
| Green area | : | %85 |
| Landscape company | : | Temmuz Peysaj |
| Commercial area | : | N/A |
| Date of commencement | : | February 2010 |
| Date of project delivery | : | December 2011 |
| Date of release for sale | : | February 2010 |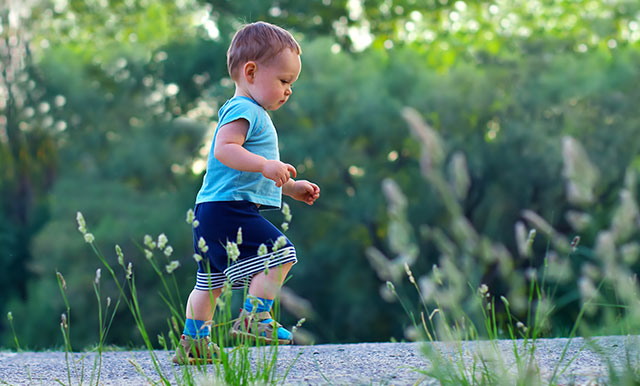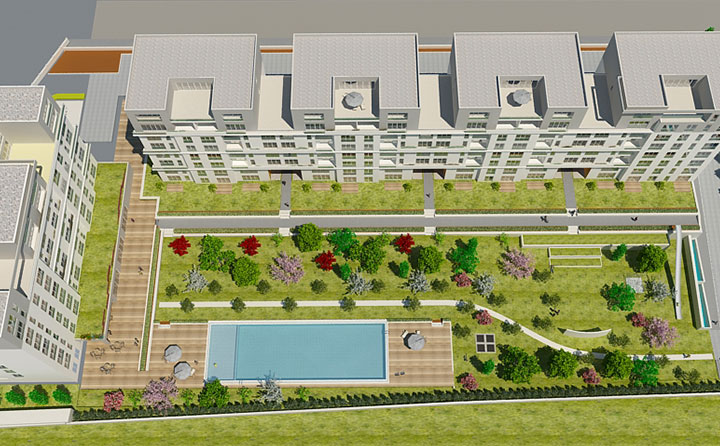 Number of residence
:
133 residences
Residential floor to ceiling height
:
2.65 m
Parking Lot
:
133 dedicated indoor parking spaces, as well as an outdoor and indoor parking lot for guests
Number of blocks
:
6 blocks
Block floors
:
Block A - 5 floors, Block B: 6 floors
Breakdown of residences
:
1+1=43 residences, 2+1=60 residences, 3+1=30 residences
Residential floor area
:
1+1 = min.66 m² - max.82 m²
2+1 = min.107 m2 - max.118 m²
3+1 = min.151 m2 - max.161 m²
Address
Still İstanbul
Yenişehir Mahallesi
Ekin Sokak No:3
Kurtköy / Pendik / İstanbul - TURKEY
We have imagined a world of fairy tales...
We have created a new world for children and those who remain always a child.
A different, human-oriented style with modern architecture and social living spaces...